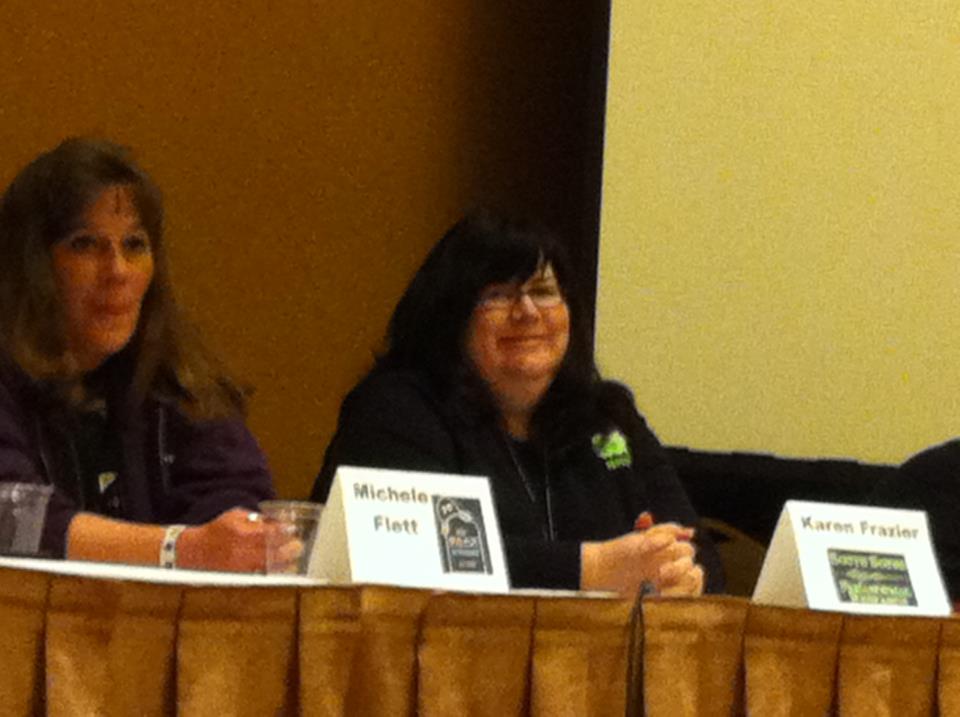 Karen participates in a panel at Crypticon 2012 in Seattle.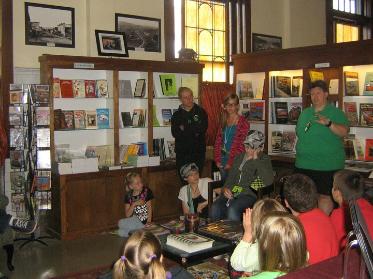 Patty and Tonya talk to kids at the 2011 Kids' Ghost Camp
April 1-3: Visit the 5th Annual Oregon Ghost Conference at the Seaside Civic & Convention Center in Seaside, Oregon.
Thursday nights from 7 to 9 PM Pacific - Tune in to listen to team member Karen Frazier as she co-hosts Paranormal Underground Radio In the Dark on MixLR.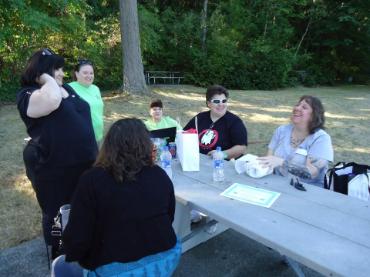 Team members enjoy the 2012 paranormal picnic with Colette of BlackWolf Paranormal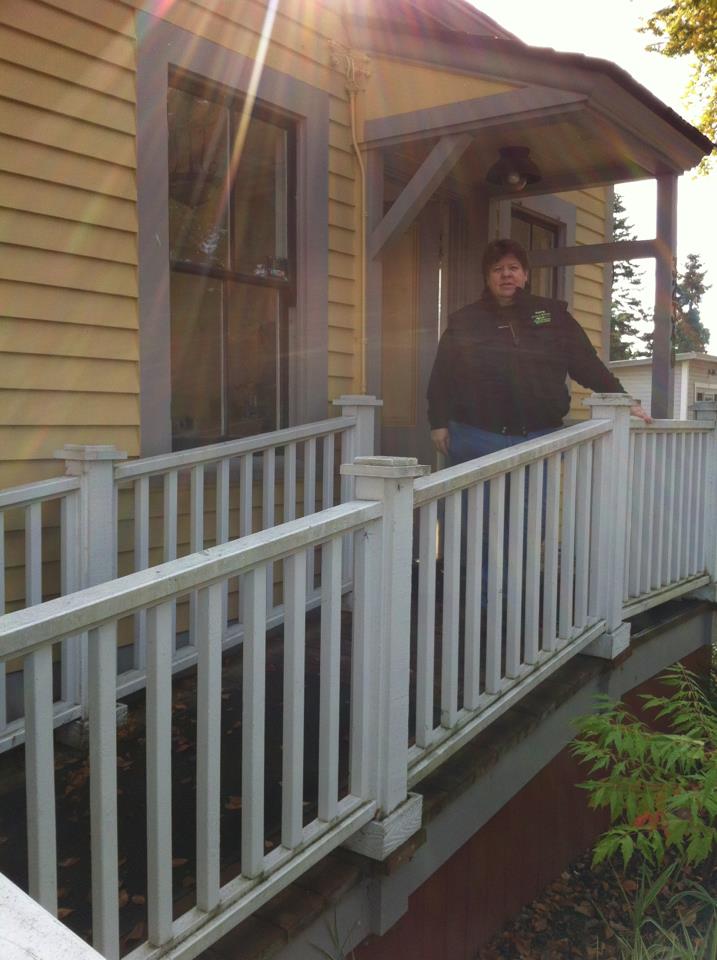 Patty stands outside the haunted Walker Ames mansion in Port Gamble, WA
Tacoma - Puyallup - Olympia - Steilacoom - Centralia - Chehalis - Longview - Kelso - Kalama - Vancouver - Gig Harbor - Portland
Wherever we are called to help