As paranormal investigators and researchers, we serve clients experiencing ghosts, hauntings, and other paranormal activity in Southwestern Washington, Northwestern Oregon, and the Olympic Peninsula. We will also investigate out of area or refer you to a team in your neighborhood that can help if we are unable to for any reason.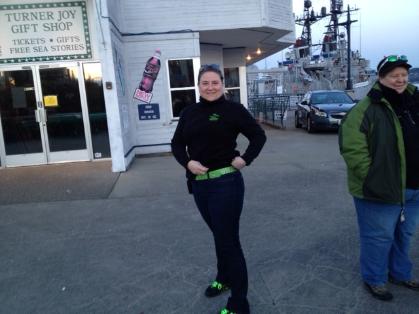 Billi is ready for ghosts in her SSPR gear.
Request a paranormal investigation by printing, filling out and if able, emailing the form below.
Tacoma - Puyallup - Olympia - Steilacoom - Centralia - Chehalis - Longview - Kelso - Kalama - Vancouver - Gig Harbor - Portland
Wherever we are called to help